LEVEKUNST art of life is happy to introduce a music series about David Hykes and his work. Described by the New York Times as a composer-mystic, he is also a singer, meditation teacher, visual artist, cultural contemplative, and a recognized pioneer and respected teacher of musical spirituality and contemplative practice with over 30 years of experience.
He directs the Harmonic Presence Foundation which since 1981 has explored resonant relationships between mind, music and the medicine of healing harmonization, through the contemplative retreats and seminars.
David Hykes served on the faculty of the Mind and Life Institute, which brings together leading neuroscientists and contemplative practitioners with His Holiness the Dalai Lama and other spiritual teachers to study the transformation of the mind and brain through meditation.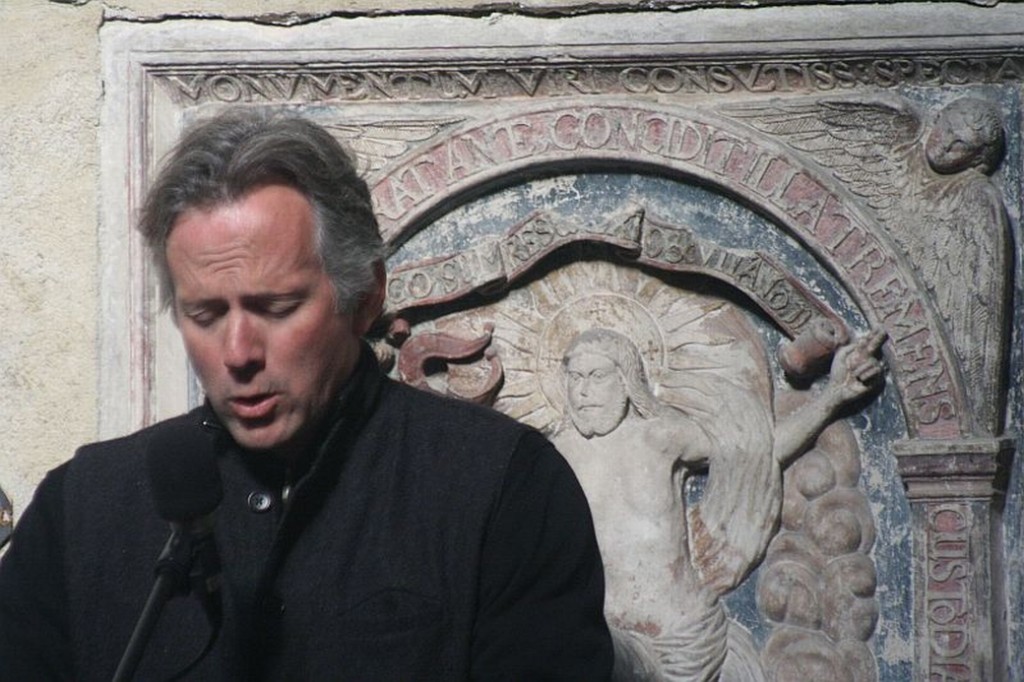 David Hykes gave the closing evening concert with his group, The Harmonic Choir, in celebration of the 25th anniversary of their breakthrough album, Hearing Solar Winds, the best-selling overtone album of all time. The Harmonic Chant practices he has been developing since 1975 form a contemplative approach to the music of the spheres, based on the natural harmonic series at the heart of musical sounds everywhere in the universe, present almost since the Big Bang as the Cosmic Microwave Background, or CMB, as well as in all stars, and deep in our human listening consciousness.
Hykes was the first westerner to study and collaborate with musician-practitioners from Tibet, Tuva, and Mongolia. He is a noted sacred cinema composer, Dzongsar Khyentse Rinpoche's  Travellers and Magicians; John Bush's "Journey into Buddhism"; "Baraka;" Peter Brook's Meetings with Remarkable Men.
His visual art work focuses presently on the ongoing Harmonic Visions series, using his voice to create visual mandalas and imagery with the Harmonic Vision software program, which translates harmonics into corresponding visual patterns.
Hykes's work has been recognized by UNESCO, the National Endowment for the Arts, the Rockefeller Foundation, the New York State Council on the Arts, the Edwards Art Fund, the Threshold Foundation and the Flying Elephants Foundation. He has released 13 albums, several with his pioneering group The Harmonic Choir, including Hearing Solar Winds, the best-selling throat-singing album of all time. The Foundation maintains a research and retreat center in France. Hykes gives concerts, seminars, and master classes, and leads contemplative music & meditation retreats in countries around the world.
Listen here to Spectral Path, by David Hykes, with Bruno Caillat on zarb.
More about David Hykes.
---
Photo from ULBS