it's july. and i can see my breath.
i look out from the window where across a puddle of mud are several single story buildings in a row: short and white, probably only two rooms each. no gov't electricity, but solar panels.
certainly no running water. just empty houses. there are, however, some tibetan patterns detailed around the modern chinese windows placing them neatly in their historical context. a black dog hobbles by. this is what i see waking up late on the fourth under three layers of blankets. i can't believe it's july.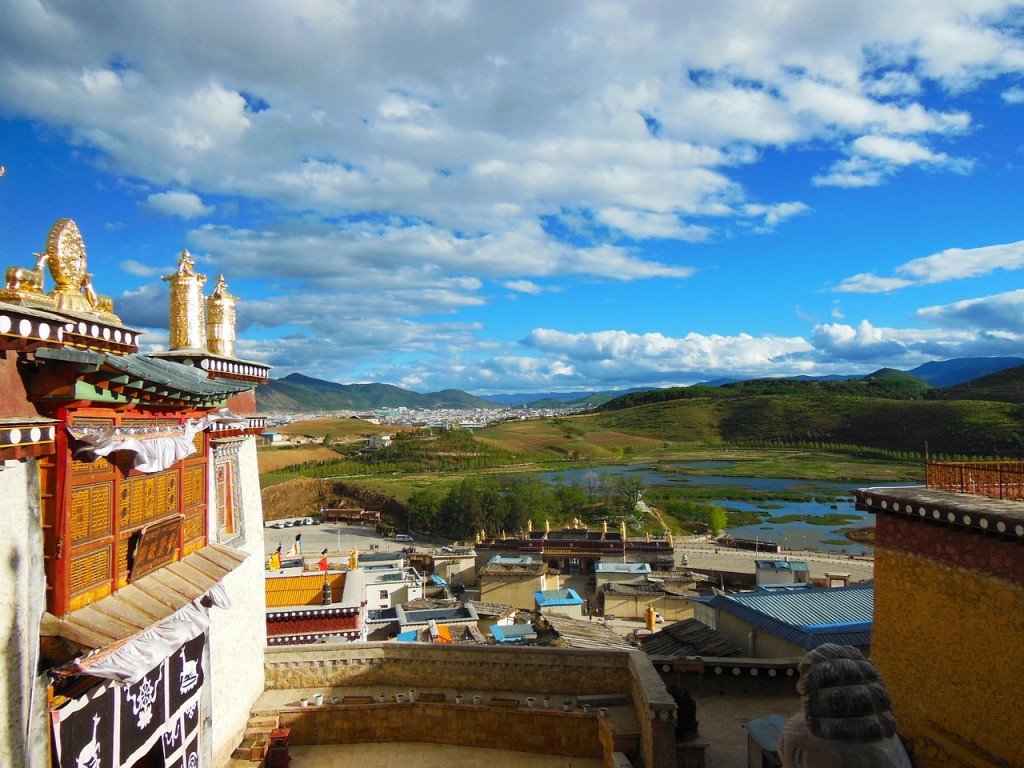 i can't believe it's july as i walk outside & briskly make my way to the community shitter, clutching a stone smooth & cold in case the dogs asleep in the light rain this morning decide to wake up. one for men. one for not-men. i enter. steam rises & i exit. relieved that the dogs are still damp & dozing, i suddenly see why chinese might have it's appeal – at least to someone from a bleak village skirting the vast grasslands of nowhere, qinghai. the odd forms of weathered tarps outside the doorstep somehow don't necessarily inspire. but they may make foreign characters seem attractive. huddling around an iron stove wafting of yak and, when that runs out, coal might make idling at a desk in a desolate police office appear bright. and, of course, waking up cold on the fourth of july might make chengdu, xi'an, or even shanghai sound appealing. this is how it seems to be, how it appears. it might be so, but i'm not sure.
despite our bottled water being too cold to brush teeth, i find a warmth today: that these people strengthened by the colds of the Snow Lands & the hardships of history might one day re-ignite their torches of language & culture to guide their path through the 21st century, that they might one day warm themselves by a fire kindled of autonomy, there is warmth. to be honest, i'm fearful of absolutes – words like "freedom," "liberty," "democracy," etc. and what interpretations might twist out of them. yet i take them. and throw them into the fire. let it burn all the brighter!
today, on this fourth of a july where you can see your breath, i find a warmth inside these people who believe in their language and culture, in their history, and most of all, in themselves.
sogruma village, qinghai
04/07/2015
lowell cook
Photo by
Shades 3370

The fourth of July is celebrated in the USA as their day of independence and freedom.