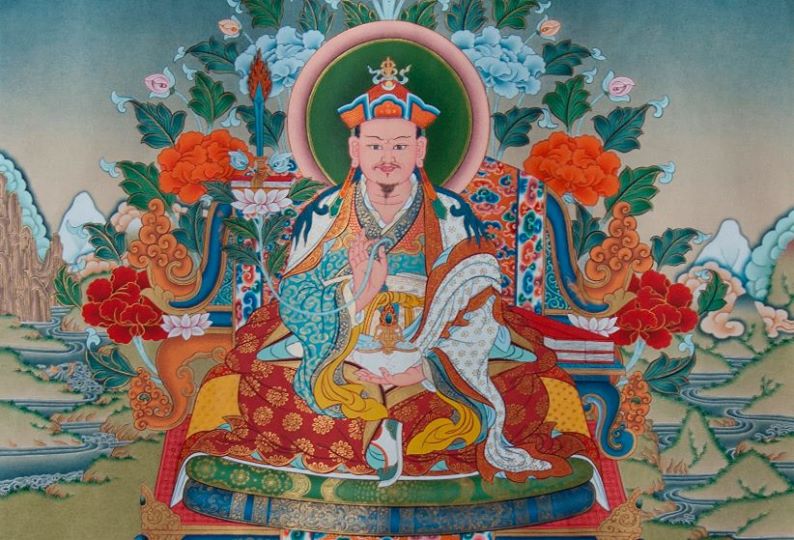 The Buddhist master Chokgyur Lingpa from 19th century Tibet wrote very few personal texts. Mostly his writings were revealed to him in a particular style of divine inspiration known as terma treasures. I was therefore delighted to find this little song of his spiritual experience. Not only does it show a very intimate side of an enlightened master, it is also an advice on how to be totally free in this present living moment.
When in natural knowing,
Changeless sphere of ease,
Eternal, ever-present,
Splendid guru, now we meet face to face.
As all that now arises
Uncontrived is left,
I am blessed to see
The triple kayas never are apart.
Listen to the especially striking point here: how the master connects the universal nature of mind with the natural face of his own spiritual teacher. It is by surrendering through total devotion to the ultimate guru of the awakened state, that dualistic mind releases its final grip. You find the result of this experience in the second verse: the totality of his experience is now the state of enlightenment.
It's a constant and delightful challenge to portray both the simple beauty and deep meaning of tantric songs. Please enjoy the live recording and the experiment of trying to sing in a timeless style.
Music & vocals: Tara Trinley Wangmo
Lyrics & vocals: Erik Pema Kunsang
Production: Niels Erichsen