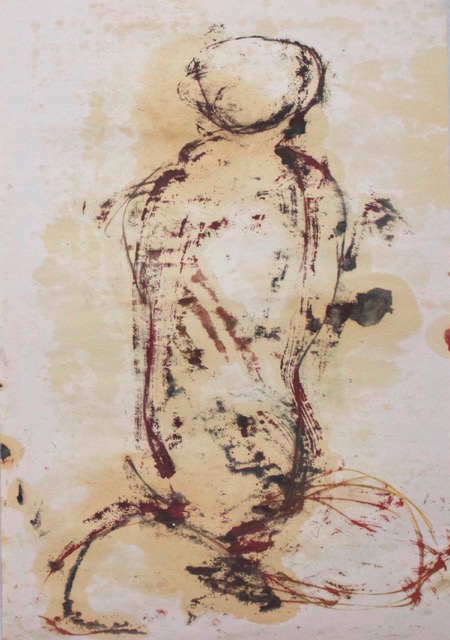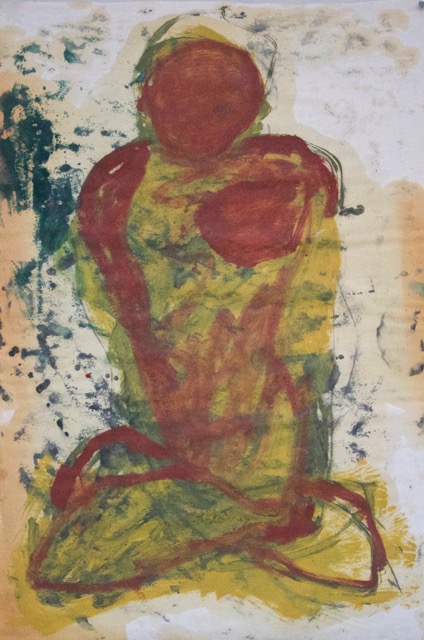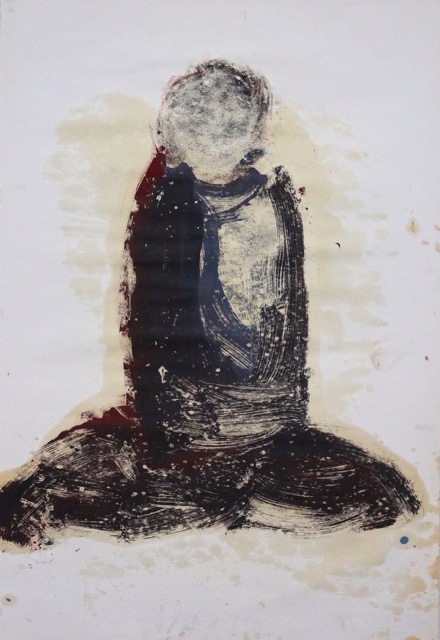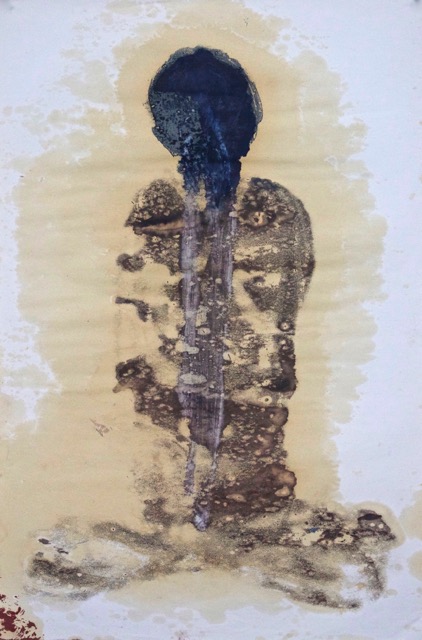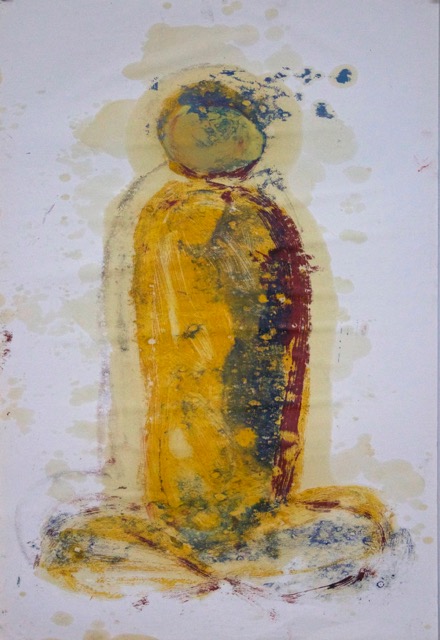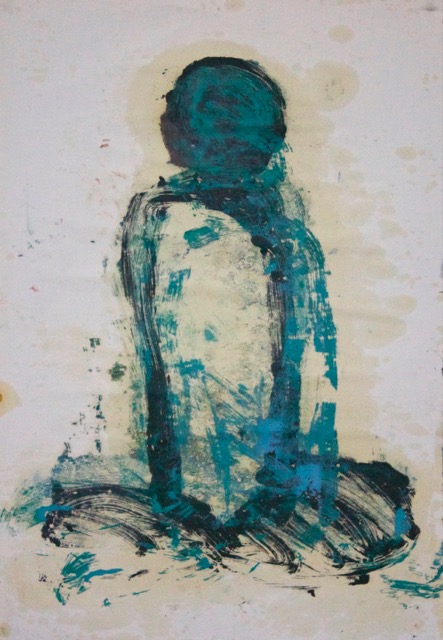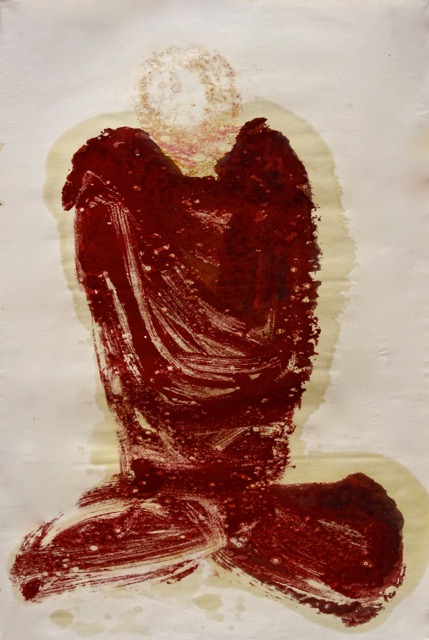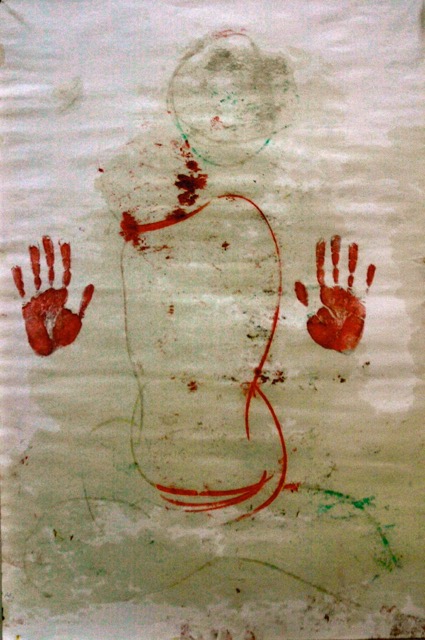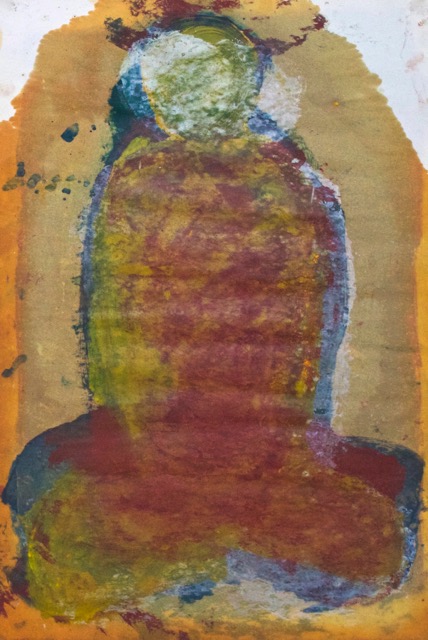 Buddha means awakened mind. We all inherently have awakened mind, our ownmostness revealed when we recognize the nature of our mind. Art can be a way of contemplation, the image an object of meditation. Art can be a mirror of our mind. I see these Buddha images like a mirror, a way of contemplation and an object of meditation.
I have used the iconic image of the Buddha as a way to represent both the vast view of ultimate truth and as the container of relative truth along with the inherent qualities of the effect of oil on paper. The paper will age, become fragile. Touched in any way there's a response; a fingerprint, wrinkle, rip, drip or tear which becomes texture, language, figure and ground. The inherent quality of the interaction of the oil and paint on this very ordinary paper becomes special in it's ordinariness much like the nature of mind.
For me, abstract contemplative drawing and painting is a way of navigating my mind and it remains the fundamental vehicle of my practice. Drawing is the ground of all my work that allows me to be at my most inventive and intuitive. My work has an environmental quality made in the context of dependent arising; that all things arise in dependence upon multiple causes and conditions, and impermanence, meaning they will age, become fragile, be affected by light yet will remain as those things we search for and cherish possibly in the attic or basement, an archaeological site, or a memory.
From an ongoing awareness of thoughts my work attempts to display an experience of this process, seeing thoughts and feelings, while neither good or bad, as passing empty reflections allowing thoughts and physical sensations to arise and cease naturally while imaging the psychological and emotional moments. These thoughts and emotions are not one, not two but beyond one and many.
All images are 24" x 36" ©hm 2009.